Future Proofing Your Home's Energy Demands, Made EASY!
Shane and Jennie run a home-based business at their Humane Farm in Mount Hallen. Their work among many other things revolves around relieving full-time carers of autistic children.
    
Shane and Jennie approached us with the goals of better managing their existing system while also growing it to further help reduce their bills and provide power protection in the event of one of their many outages.
 
We wanted to understand what was most important to Shane and Jennie regarding energy in their home, so we invited them into our Showroom on the Gold Coast. From there we discussed all the options available to them, including moving to a completely Off-Grid solution.

In the end, we decided to remain On-Grid and utilise the Redback Smart Hybrid systems ability to operate in a "semi off-grid" mode to satisfy our goals.

In addition to the Redback unit, we also prescribed a replacement Fronius Inverter with a Smart Energy Meter to have full visibility on the existing system.

As the Redback unit can provide backup protection for each Phase we visited the site a couple of times to ensure the loads were balanced across each of the three backup circuits.               

In the end, the customers are delighted, and their system is working as designed. When battery systems and backup circuits are involved, there is always learning involved for a perfect installation.

Thank you once again Shane and Jennie for putting your trust and home in the hands of the team at Energy Solution Centre.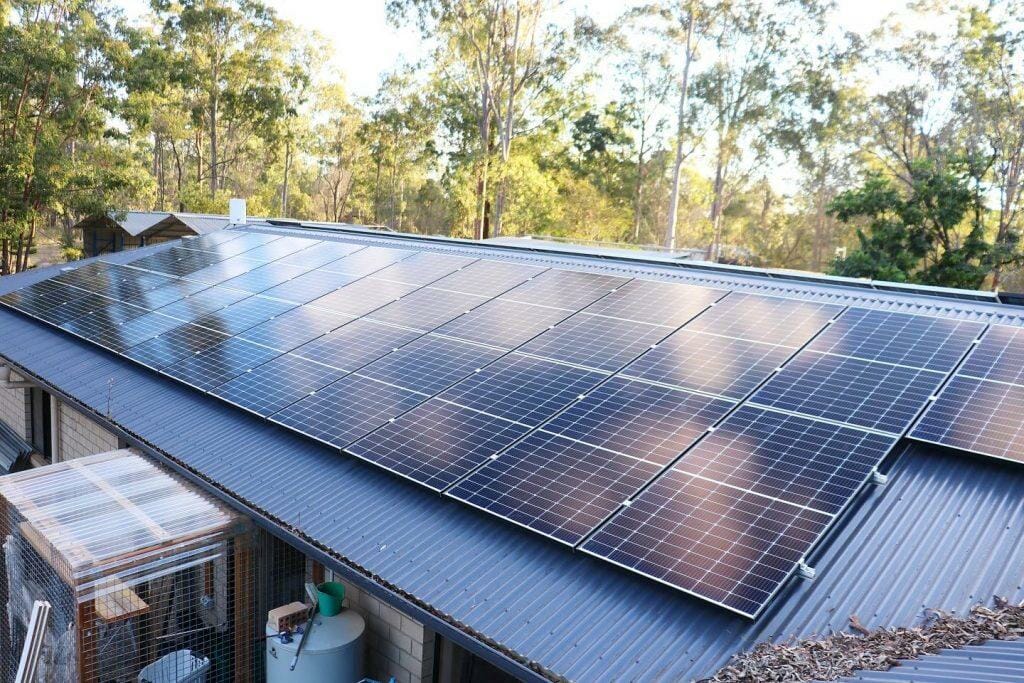 Location
Mount Hallen, Brisbane QLD
Installation Date
Aug, 2021
System Size
13.3kW
Solution
TrinaSolar HoneyM Panels DD08M.08(II) 370W
Redback Three-Phase All-In-One Smart Hybrid ST10000 + BE14000-HV
Redback Three Phase Energy Storage Expansion
Total Battery Capacity 28.4kWh
Fronius Three Phase 5kW Symo Solar Inverter
Fronius Three Phase Smart Energy Meter
Online Monitoring via RedBack and Fronius Customer Portals
Carbon Displacement
14.9 Tonnes
Energy Output Per Year
18,628kWh
Annual Savings
$4,042
Payback Period
9.3 Years
Main Reason for Purchase
Reduce Energy Bills
Energy Security
Power Protection
Store Energy for Night Time Use