Taking Control of Your Home's Energy!
Theresa visited our Nerang Showroom one sunny day with the intention of learning about all the latest renewable energy technology and how she could reduce her carbon footprint on the Earth.

Theresa and her partner spent the majority of their lives working on green initiatives and focused on making a positive difference through their work.

Theresa, now retired, wished to continue this by installing a solar and battery system on her new home. Our next step was to design the solar array and complete a site inspection to decide the location of the Redback Smart Hybrid unit.

On the day of installation, our professional installers reconfigured the orientation of one panel and relocated another to maintain a clean finish while maximising the performance of the solar system.

In the end, Theresa is very happy with her new Solar and Battery System, the team at the showroom in Nerang and our team of professional installers.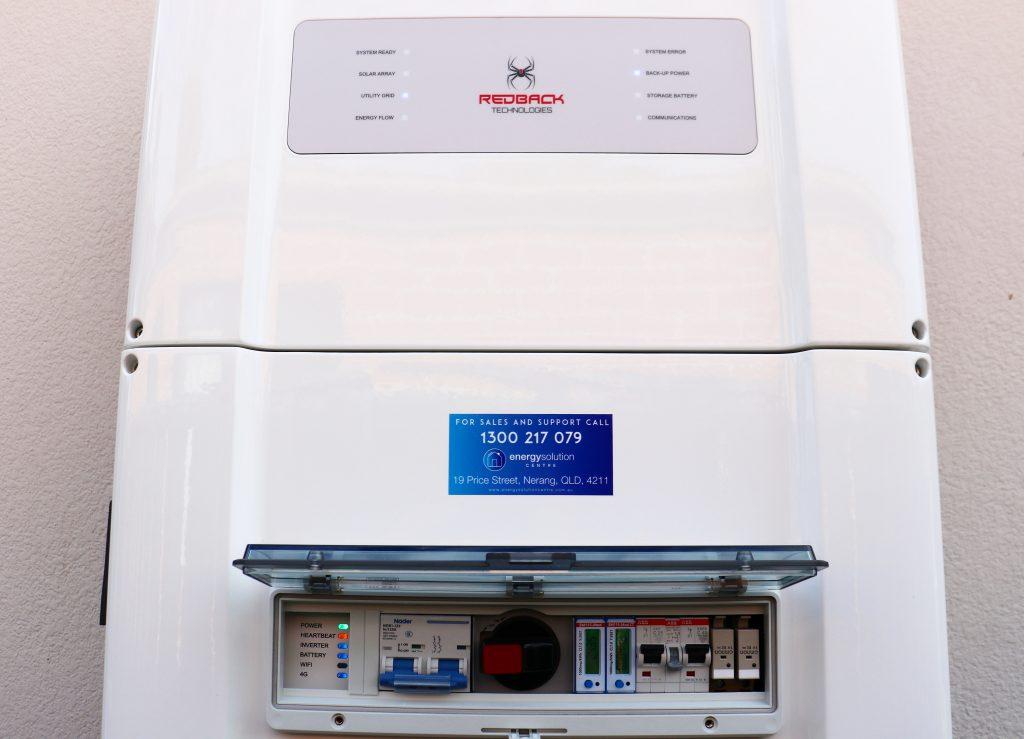 Location
Nerang, Gold Coast QLD
Installation Date
July, 2021
System Size
6.6kW
Solution
Redback Single Phase All-in-one Smart Hybrid
6.6kW Trina Solar HoneyM Panels 370W
7.2kWh Battery of Energy Storage
Online Monitoring via RedBack Customer Portal
Carbon Displacement
7.5 Tonnes
Energy Output Per Year
9,341kWh
Annual Savings
$1,858
Payback Period
6.9 Years
Main Reason for Purchase
Reduce Bills
Green Thumb
Environmental Contribution
Power Protection
Store Energy for Self-Consumption