Electric Vehicle Chargers
Charge effortlessly from the comfort of your own home
---
Tesla Wall Connector
The Tesla Wall Connector is the most convenient charging solution for houses, apartments, hospitality properties and workplaces.
With up to 77 kms of range added per hour of charging, multiple power settings, and a versatile indoor/outdoor design, Tesla Wall Connector provides unparalleled convenience.
Wall Connectors can power-share to maximize existing electrical capacity, automatically distributing power to charge multiple cars simultaneously.
Features and Benefits:
Up to 77 kms of range per hour of charge
Compatible with Model S, Model 3, Model X and Model Y
Up to 11.5 kW / 48 amp output
Customisable power levels on a range of circuit breakers
Compatible with any home electrical system
Power sharing (up to four Wall Connectors)
Wi-Fi connectivity (2.4 GHz 802.11 b/g/n)
Approved for indoor and outdoor installation
Lightweight 2.6m cable length
Tempered white glass faceplate

---
---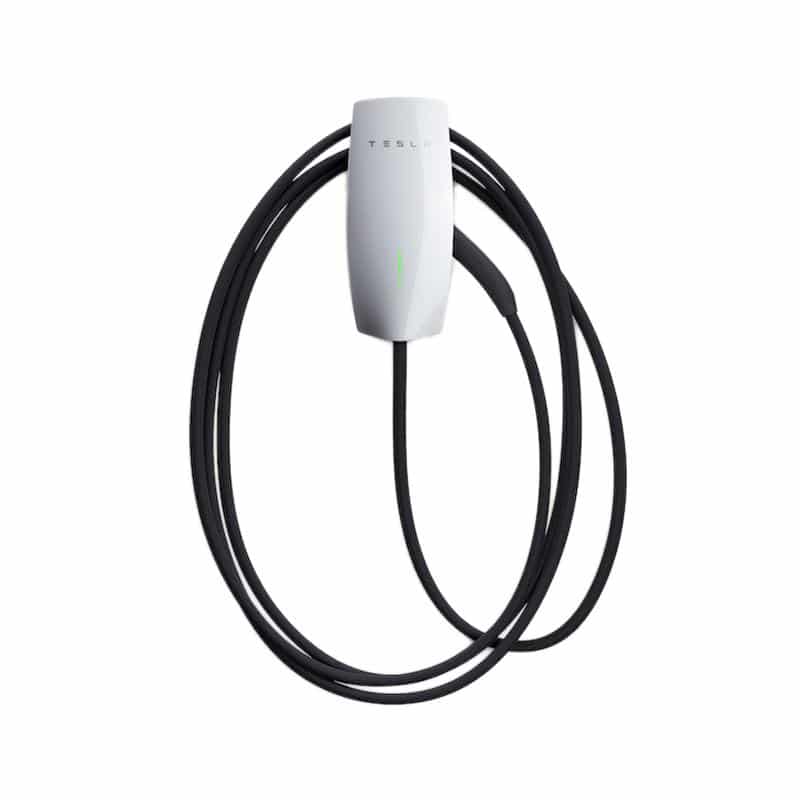 EVBox Elvi
The perfect charging station for your home
High performance, low maintenance, and future-proof, EVBox Elvi offers an effortless home charging experience. Its modular design and simple interface make electric vehicle charging and installation easier than ever before. Intelligent and connected, Elvi provides you with real-time charging session insights plus remote control and monitoring.
Features and Benefits
Compatible with every electric vehicle
Upgradable to 22kW
Flexible with fixed cable or socket-only version
Easy to install and maintain
Latest security protocols, including AC/DC ground fault detection
Realtime Insights and Full Control
Reimbursement of Charging Costs
Remote control and monitoring
Manufacturer's Warranty
3-year warranty extendable to 5 years

---
---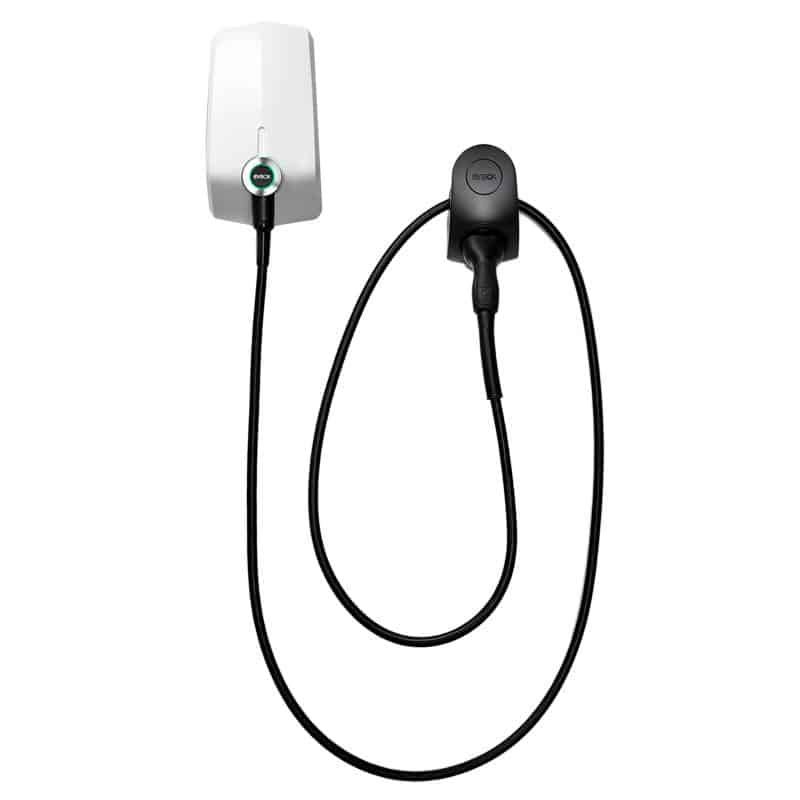 HYPERVOLT HOME 2.0
Simple, Easy and Smart!
Hypervolt has developed a flawless, smart charger that meets all your domestic charging needs. A perfect charger for single phase installations, that are looking for an easy tethered cable 7kW Charger, that can be connected via Wi-Fi or Ethernet, with Scheduled Charging, Solar Integration and Load Balancing.
Features and Benefits
Mobile control and app monitoring
Type 1 & Type 2 extension leads available
5m, 7.5m and 10m cable options available
Hypervolt chargers use your Wi-Fi network to offer a seamless connected experience at no extra cost
Compatible with all solar panel installations, enabling you to charge for free, forever.
Hypervolt chargers automatically adjust to household load
Charging driven by energy tariff. Take maximum advantage of the cheapest energy tariffs, through advanced cost reports, scheduled charging, and more

---
---