Smart Hybrid Solar + Battery. Smart Choice!
Jake and Danica, along with their newborn baby recently purchased their new home Gilston. Before having even moved in Jake was eager to begin making it their own, both inside and out, including the way their home uses energy.

We took the time to educate Jake at our interactive showroom in Nerang. He already had a foundation of knowledge around solar and battery, so we focused on filling in the gaps, answering questions followed by engineering a design onto Jake's new home live in the showroom.

With the goal of being in control of the way energy flows within their home, the standout solution was the Redback Smart Hybrid System. Now the family has enough solar energy generation per day to provide the load in the home, charge their battery for nighttime use plus surges throughout the day, all while still selling energy back to the grid.

On the day of installation, we corrected a minor detail from the design phase. Fortunately, our team of professional installers noticed the issue as they arrived on site and were quick to correct it with zero impact on the timeline of the installation or inconvenience to the customer.

Jake and Danica are very happy with our team in the office as well as the team of solar installers and have become advocates of our business.

Thank you once again to Jake and Danica for putting your trust and home in our hands.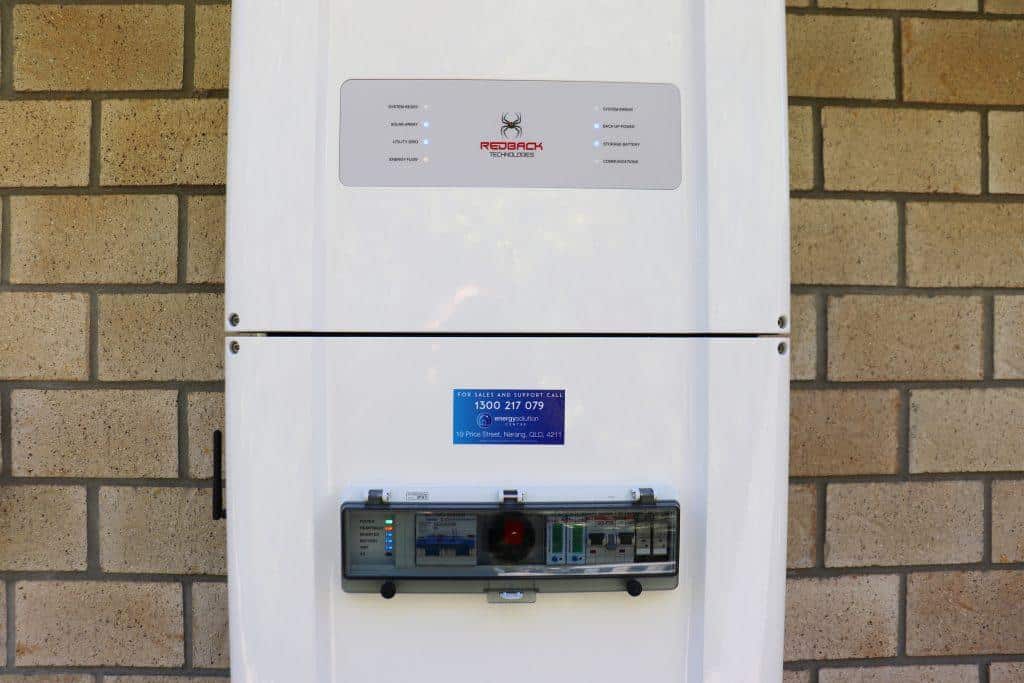 Location
Gilston, Gold Coast QLD
Installation Date
August, 2021
System Size
9.6kW
Solution
Redback Single Phase All-in-one Smart Hybrid
9.6kW Trina Solar HoneyM Panels 370W
14.2kWh Battery of Energy Storage
Online Monitoring
Carbon Displacement
11 Tonnes
Energy Output Per Year
14,246kWh
Annual Savings
$2,413
Payback Period
7.3 Years
Main Reason for Purchase
Bill Reduction.
Power Protection for grid failure or any outages.
Wants to use energy stored for night time use.
More ownership and control of their home's energy.